Mountain View, CA: Silicon Valley's Gem
Writen by: Bob Nastasi on September 14, 2023
Nestled in the heart of Santa Clara County, Mountain View, California stands as a testament to the confluence of nature and innovation. Named for its panoramic views of the Santa Cruz Mountains, this city, with a population of 82,376 as per the 2020 census, has roots deeply embedded in the historical growth of Silicon Valley. Over the years, Mountain View has evolved into a hub for technological giants, and this evolution has shaped the city's vibrant culture and lifestyle.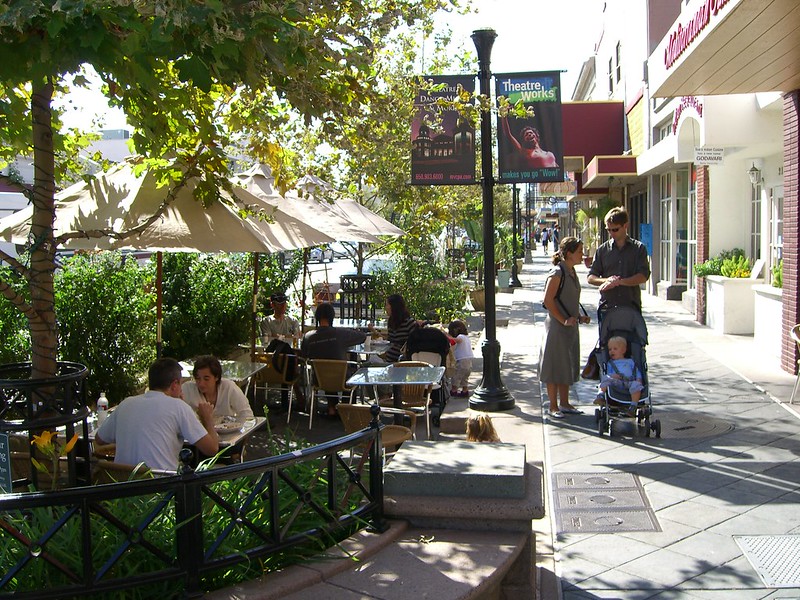 Image courtesy of Eric Fredericks. License details.
Central to this energetic city is Castro Street, the pulse of Downtown Mountain View. Stretching over seven blocks, Castro Street thrives as a bustling promenade adorned with a myriad of restaurants showcasing global cuisines, trendy bars, nightclubs, and unique shops. Each storefront and eatery tells a story, a narrative of the city's multicultural fabric and the dynamic energy fueled by its residents. It's no surprise that property management near me often lists this locale as a highlight for prospective residents.
Mountain View property management professionals often note that the essence of the city extends beyond its technological achievements. The culture and arts scene is alive and flourishing, with events like the Mountain View Art & Wine Festival transforming Castro Street into a celebration of creativity, community, and camaraderie.
In essence, Mountain View is where innovation meets tradition, where Silicon Valley's tech-driven pulse intertwines with a community-centric ethos. For those seeking a city that offers the best of both worlds, Mountain View is the place to be.
Related: Willow Glen: San Jose's Enchanted Neighborhood
Did you know?
Mountain View isn't just a hub for technology and innovation; it's also a city rich in history and natural wonder. The transformative Shoreline Park, which once served as a landfill, is now a sprawling 700-acre oasis. This beautiful space, with its golf course, sailing lake, and varied wildlife habitats, stands as a testament to Mountain View's dedication to environmental rebirth and sustainability.
But that's not all. The city proudly hosts NASA's Ames Research Center, a beacon of aeronautics research and space exploration since 1939. This center isn't merely a research facility; it symbolizes humanity's timeless urge to reach beyond our world and explore the unknown.
And of course, the scenic beauty. While "Mountain View" aptly describes the city's panoramic vistas of the Santa Cruz Mountains, it's also a nod to its urban forestry commitment. Celebrated as a "Tree City USA" for many years, Mountain View's devotion to greenery and sustainability is unwavering.
Every corner of the city, from its innovative heartbeats to its shaded boulevards, tells a captivating story. c