For Rent: Cozy 2-Bedroom Bungalow at 4391 Davis St, Santa Clara
Writen by: Bob Nastasi on November 20, 2023
Find your new home in Santa Clara with our available rental at 4391 Davis St. This 2-bedroom, 1-bathroom bungalow combines modern comfort with a tranquil setting, offering an ideal living space managed by A to B Property Management in San Jose. We recognize the importance of finding a home that aligns with your lifestyle. Our commitment is to connect you with a living space that not only meets your needs but also enhances your daily life. Let's explore what makes this 760 Sq. Ft. property a fantastic choice for those seeking a cozy yet modern living space.
A Home That Exudes Warmth and Modernity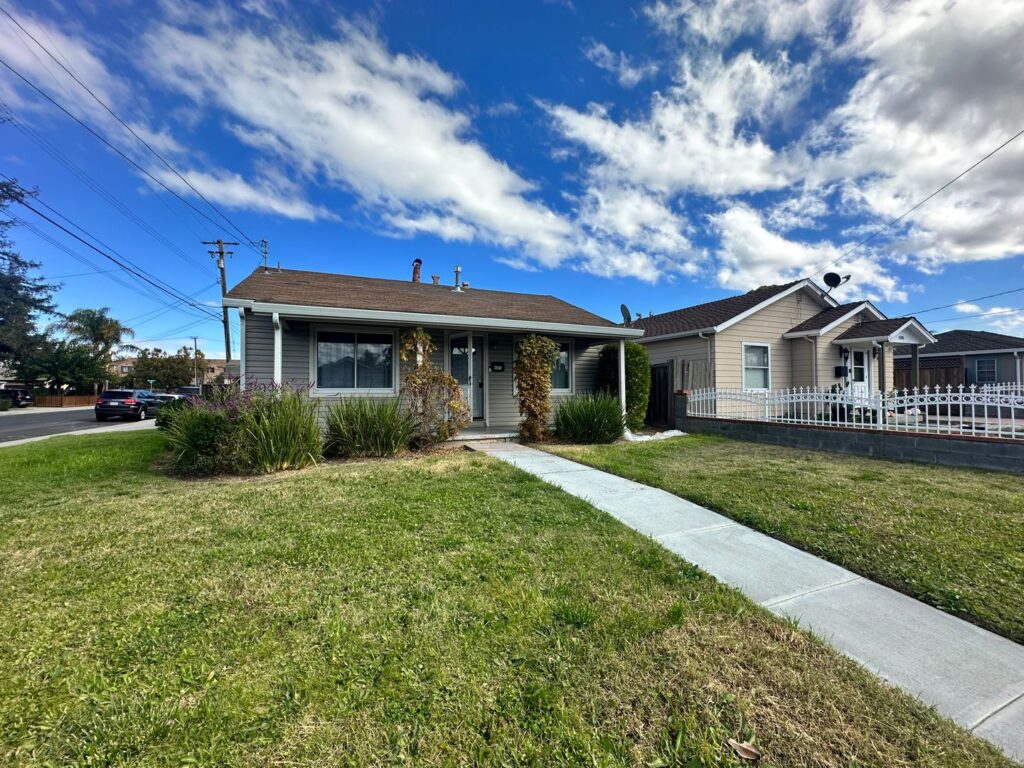 Spacious Living: Ideal for small families or professionals, the home features two inviting bedrooms and a contemporary bathroom.
Updated Kitchen: The heart of the home, equipped with stainless steel appliances, is ready for your culinary adventures.
Laundry Convenience: A new washer and dryer add to the home's practicality.
Located in the Heart of Santa Clara
Connectivity and Convenience: Close to the 101 and 237 freeways, the property ensures easy access to public transportation, Levi Stadium, and shopping areas.
Outdoor Serenity: The large lot and private backyard offer a peaceful retreat for relaxation or entertainment.
Leasing Details
Lease Terms: A one-year lease is required, along with renter's insurance.
Community Living: To maintain a serene environment, the policy includes no pets, no smoking, and no sub-leasing.
Rent and Security: Both are set at $3,200, with tenants responsible for all utilities, while landscaping is provided.
Efficient and Comfortable Living
Ample Parking: A wide driveway compensates for the non-available garage, offering generous parking space.
Energy Efficiency: Double pane windows enhance the home's energy efficiency, even without A/C.
RELATED: Apartments for rent nearby in San Jose.
Did You Know?
In the competitive landscape of San Jose property management companies, a dedicated focus on customer satisfaction and property care sets us apart. At A to B Property Management, we pride ourselves on offering more than just rental services; we provide homes that enrich lives. Our attention to detail, from maintenance to tenant relations, reflects our commitment to excellence in property management, ensuring each home, like this charming bungalow in Santa Clara, is a place of comfort and happiness for its residents.
Ready to Explore Further?
This home is available now and viewable by appointment. For more information or to begin the application process, feel free to reach out.
Join the Santa Clara Community
Embrace the opportunity to be part of a vibrant community in Santa Clara. This bungalow at 4391 Davis St is more than a house—it's a place where your new chapter begins. Contact us to learn more and take the first step toward calling this charming property your home.
Take the first step towards your Santa Clara dream at 4391 Davis St. Reach out today and let us help you start a new chapter in this beautiful bungalow!